Your unique mini, Ready to play.
Request an offer.
Book a test drive.
MINI PICNIC BENCH.
Pop out the optional MINI Picnic Bench from underneath the load floor. This soft 2-seater bench comes with a fender dirt protection flap, so you can keep clean as you sit back and take a break from roaming the countryside.
RUGGED DESIGN.
Mature. Grown-up. Rugged. The new MINI Countryman is the Sports Activity Vehicle in our range and as such, it's unmistakably MINI. By matching its masculine proportions with an explorative attitude, we created an all-rounder that seamlessly fits bustling city streets and unexplored country roads.
SEMI-COMMAND SEATING POSITION.
Take charge of the road. The MINI Countryman's elevated seats give you a clear overview of surrounding traffic and terrain ahead when you've swapped the road for off-road.
ADD SPACE.
Freedom is all about having room to move. Take an inspiring journey through sweeping landscapes. Produced by internationally celebrated director Lisa Gunning and presented by the new, spacious MINI Countryman.
ROOM FOR FIVE.
Our most versatile MINI to date draws a big audience. The spacious, premium interior seats five adults and with even more legroom, even the tallest passengers comfortably stretch out in the back.
BOOT VOLUME.
This boot is made for packing. The spacious back of the new MINI Countryman is your home to endless possibilities, from city trips to country getaways.
ADD SUBSTANCE.
Physical sensations generate powerful emotions. Film artist Lisa Gunning uses her keen eye for detail to reveal why some things touch us more than others. Presented by the new MINI Countryman featuring an interior filled with palpably superior materials.
ILLUMINATED INTERIOR STYLES.
When the sun is not shining bright outside your window, MINI Countryman will boost your mood with the subtle, warm glow, courtesy of the backlit cockpit facia that assumes the colour of the interior ambient light.
SUPERIOR MATERIAL QUALITY.
Surround yourself with the best in the new MINI Countryman's premium interior. Lean back in to premium leather cross punch seats or glide your hands along the soft touch dashboard surfaces. With so many options, no sense goes unspoilt.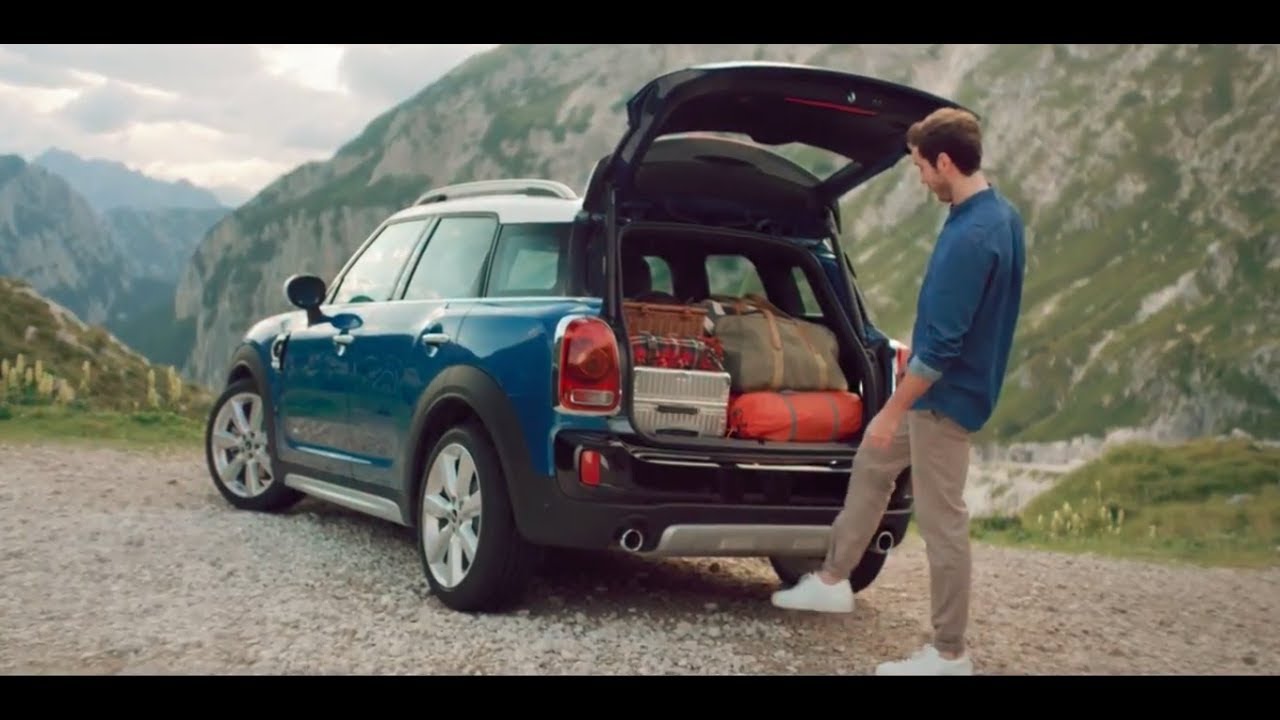 Automatic Tailgate.
Best in class, Automatic Tailgate comes as standard combined with Comfort Access System and the Easy Opener function that allows the boot to be opened and closed just by waving your foot under the rear of the vehicle.
SAFETY FIRST.
The most important feature in any MINI is you. That's why Intelligent driving assist features act even before an impact can occur, ensuring your safety is priority number one.
STOP. AND GO.
Whether you're parked, starting off a hill or driving in stop-and-go traffic, with the electric parking brake your MINI never rolls when you don't want it to. Engage or release it with a simple push of a button.
RUNFLAT TYRES.
With MINI's runflat tyres, a puncture won't result in a blowout. Runflat technology allows you to keep driving on a flat tyre at speeds of up to 80 km/h. The reinforced side walls are made of a heat-resistant rubber, while special rim geometry stops the pressure-less tyre from slipping off, even on bends.
THE ALL-NEW MINI COUNTRYMAN.
Automatic